June 14, 2023 - June 16, 2023
Sectoral Mission to the UK June 2023: Growing Green: Boosting Trade and FDI Linkages Towards a Sustainable Future
On June 14-16, 2023, the British Egyptian Business Association (BEBA) organised a sectoral mission to the UK entitled: Growing Green: Boosting Trade & FDI Linkages Towards a Sustainable Future to discuss with UK partners, the outcomes of COP27 that represented a critical opportunity for Egypt to promote its domestic agenda on climate action, as enshrined in its ambitious Vision 2030.
During the three-day mission, Egyptian Ministers; Minister of Petroleum & Mining, HE Tarek el Molla; Minister of Finance, HE Dr. Mohamed Maait; Deputy Governor of the Central Bank, Rami Aboul Naga and business leaders gathered in London to explore ways of advancing climate-driven policies through UK-Egyptian cooperation and investment in strategic sectors including Green Finance, Decarbonisation, Hydrogen, Mining, and Financing in Decarbonisation.  Moreover, there was plentiful opportunities for networking and B2B engagement across the three days.
With the ongoing global shift towards reducing carbon emissions and producing green energy sources in the past couple of years, Egypt, recognizing the significance of this shift, has undertaken substantial efforts to promote decarbonization and embrace renewable energy solutions. Primarily, the country launched in May 2022, Egypt's National Climate Strategy 2050, which envisions a reduction in carbon emissions, increased use of renewable energy sources, and the production of green hydrogen at a cost of $1.7 per kg by 2050.
With the green hydrogen strategy on the verge of being released, Egypt is working on developing streamlined policies and incentives to attract even more investments, as well as considering the introduction of tax breaks beside prioritizing ammonia in port access as per the recommendations of industry experts.
To read more click here
Mark Jonathan Davis
Chief Executive Officer at Capterio

"It's inspiring to see the leadership of His Excellency Tarek El Molla on energy issues in Egypt. Egypt is not only a regional oil and gas super-power, but it is blessed with great opportunities in wind and solar (and more) - and it's right on Europe's doorstep. Egypt has a sharp focus on decarbonisation and hydrogen is also good business - plus there are many exciting investment opportunities too. Thanks to British Egyptian Business Association (BEBA) and Rishi Sunak's government, the UK's partnership goes from strength to strength"
Nader Zaki
Regional President, Middle East and North Africa, BP

"The BEBA business mission to the UK provided a unique platform, bringing the Minister of Petroleum and Mineral Resources accompanied by key government officials and energy players to openly discuss the green energy industry's opportunities and challenges, while strategically advancing Egypt's energy transition agenda. Thanks to the organization efforts of the BEBA team, the mission facilitated valuable networking opportunities, bilateral meetings, and laid the foundation for impactful collaborations among all participants."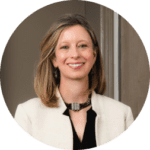 Eleanor Rowley
Managing Director, Capricorn Energy PLC

"Capricorn was delighted to sponsor the BEBA Sectoral Mission to the UK. BEBA had gathered a diverse group of stakeholders across public and private Egyptian and UK entities, allowing a rich conversation on decarbonisation opportunities, green financing and more"

"Capricorn Energy PLC Were delighted to meet with His Excellency Tarek El Molla, Minister of Petroleum and Mineral Resources at the BEBA Egypt business mission event in London"
Rene Leven
Segment Leader, Hydrogen & CCUS, New Energy Solutions

"My colleague Samuel Suchel and I were impressed by the profound and realistic strategy being implemented in Egypt backed by their strong set up of existing infrastructure, talented workforce and a huge domestic market of more than 110 mio."

"Big thanks also to team BEBA, the UK trade mission and all our wonderful industry peers and partners who we could meet during the event. Great discussions, intent and ambition. Good mix to drive things forward and of course many follow up actions for everyone to keep the momentum!"
George Kanan
CEO, Arab Bankers Association (ABA)

"It was truly rewarding to be able to support BEBA mission to London and to have HE Dr. Mohamed Maait as our guest of honor at our lunch on its last day. He was a splendid guest and his presence was greatly appreciated by our membership"
Rakesh Shaunak
Chairman at MHA

"MHA was delighted to welcome the British Egyptian Business Association (BEBA) to our London office today and host them as they delivered their seminar on "Growing Green: Boosting Trade and FDI Linkages Towards a Sustainable Future"

Discussions were focussed on current and future decarbonisation efforts of Egypt's oil and gas sector, and exploring the potential opportunities for learning and collaboration with the UK.

We are honoured to have several esteemed guests and speakers who offered their thoughts and expertise on these matters."
be the first to attend this event
be the first to attend This Event
Online bookings are not available for this event.