be the first to attend This Event
Online bookings are not available for this event.
BEBA's Annual Iftar Ramadan 2023 at Salah El Din Citadel
H.E. Ahmed Issa, Minister of tourism and antiquities, gave a speech at BEBA special Iftar Ramadan where he expressed his love for Egypt and the diversity of experiences that the country offers. He believes that no other city in the world can offer such a rich culture and history, as people have been living in Egypt for over 7000 years.
Highlights:
Egypt's growing tourist industry. He stated that 3.2 million visitors visited Egypt in the first three months of the year (2023), with over 40% growth compared to first 3 months in 2022. This represents a huge increase over the same period last year, indicating that Egypt is becoming a more popular tourist destination.
There are two kinds of travel: independent travel and travel with a tour operator or guide. Egypt has prioritized this last aspect, making it simpler for tour companies and guides to conduct business in the country. This has resulted in an increase in the number of tourists and better customer service for them.
The importance of infrastructure investment, which has made it simpler for visitors to travel across the country. It's believed that Egypt has the potential to become the world's most popular tourist destination, and that the focus should be on marketing family activities, beaches, scuba diving, and cultural events. These four goods have the ability to attract millions of tourists on their own.
Egypt has the potential to become a world-renowned tourism destination that offers a wide range of experiences to visitors from all over the world with the correct strategy and infrastructure investment.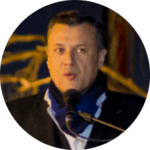 H.E. Ahmed Issa
Minister of Minister of tourism and antiquities